2009 BHCC National Specialty

BHCC Specialty Show Results
Saturday June 5, 2009

Judge: Mr Robert Rowbotham

BEST OF BREED
030 CH Franbars Canadiandreamer CGN by Hip Hip Hurrah ex Hullabaloo's Certain Asset
Breeder: Barbara Folco (IT) Owner: Debra Hull and Denise Lavoie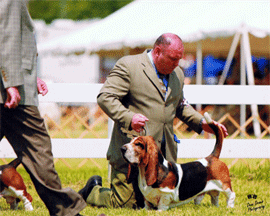 BEST OF OPPOSITE SEX
029 G CH Hullabaloo's Breath of Spring CGN by CH Franbars Canadiandreamer CGN ex CH Hullabaloo's I.P.O.
Breeder/Owner: Debra Hull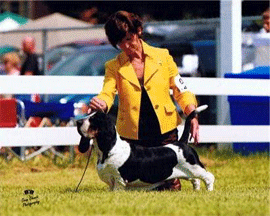 BEST OF WINNERS / WINNERS BITCH
028 CH Hullabaloo's Silver Cloud by CH Hullabaloo's Stock Car ex Classic Mamories Della Luna Caprese
Breeder/Owner: Debra Hull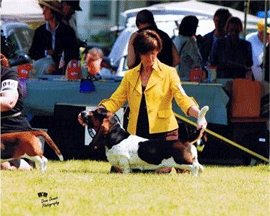 WINNERS DOG
035 Bayfouryou's Midnight Special by CH Wilburdans Boo Radley ex CH Lowryders Mabel CGN
Breeder/Owner: Les Armstrong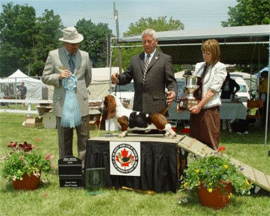 RESERVE WINNERS DOG
009 Howlhavens Captain Cook
Breeder/Owners: Bob & Carol Bedell and Lou & Roxanna Bowman

RESERVE WINNERS BITCH
010 Howlhavens Tinkerbelle by Bayowulf'sBronte of Bow-Ridge ex Howlhaven Coffee K of Bow-Ridge,
Breeder/Owners: Bob & Carol Bedell and Lou & Roxanna Bowman

BEST PUPPY
035 Bayfouryou's Midnight Special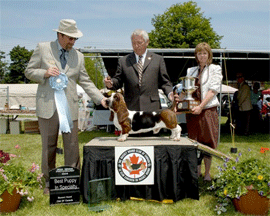 BEST CANADIAN BRED
029 G CH Hullabaloo's Breath of Spring
Breeder/Owner: Debra Hull

AWARD OF MERIT
032 Pennieslogon Cupids Arrow by CH Soundtrack Canadian Brass ex CH Lowryders Pinching Pennies
Breeder/Owner: Penny Bernas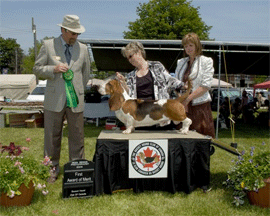 VETERAN DOG
024 Bridgleas Son of a Charmer, by CH Wilburdans Magic Moments ex CH Bridgleas Hidden Charm
Breeder: Anna Phillips
Owner: Elaine McKinnon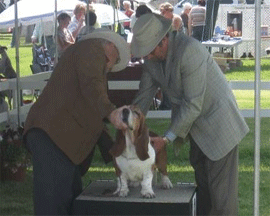 VETERAN BITCH
027 Hullabaloo's Sound Investment by CH Morningwoods Ulysses S Grant ex Bow-Ridges Iris
Breeder: Debra Hull
Owner: Janet Smylie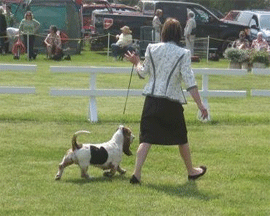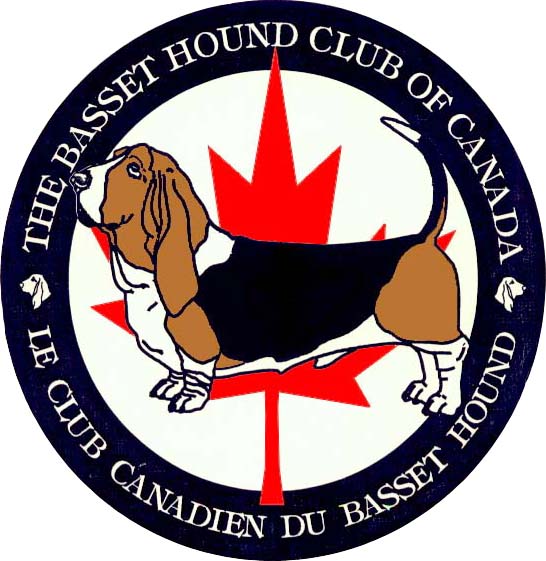 BEST OF BREED ALTERED
017 Wilburdans Atticus by Howlhavens Forever Franklin ex Wilburdans Red Poppy
Breeder: Rose Dancocks
Owner: Anna Phillips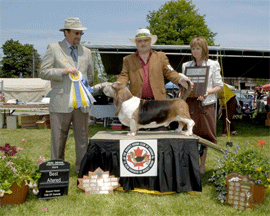 BEST OF OPPOSITE ALTERED
025 Lowryders T Cup Charm by Lowryder Lucky Charm ex CH Bridgleas Charming Moments
Breeder: John & Elaine McKinnon
Owner: Yvonne Moore

BEST BRACE
011/012 CH Soundtrack Spice Girl/CH Soundtrack Locomotion Breeder/Owner: Miriam Dalfen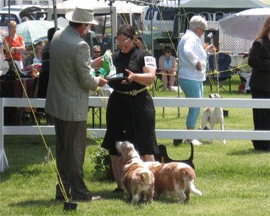 STUD DOG
014 CH Soundtrack Canadian Brass by CH Bazeetts Greatman ex CH Soundtrack Spice Girl Breeder/Owner: Miriam Dalfen

BROOD BITCH
007 CH Howlhavens Coffee K of Bow-Ridge by CH Bayowulf's Lonfellow of Obie ex CH Howlhavens Rainbows End
Breeder: Carol & Bob Bedell,
Owner: Carol & Bob Bedell and Lou & Roxanna Bowman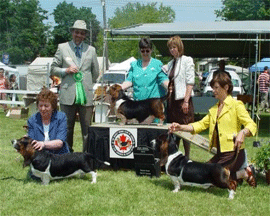 2008 HIGH POINTS WINNER
CH Hullabaloo's Perfect Ten by CH Bayowulfs Longfellow of Obie ex CH Hullabaloo's I.P.O.,
Breeder Debra Hull
Owner: Les Armstrong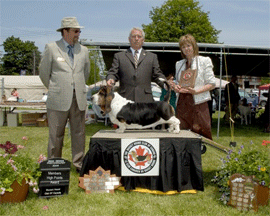 JUDGES CRITIQUE

I would , first off, like to thank the Basset Hound Club of Canada for extending me the honour of asking me to judge its 2009 National Specialty. I appreciate, that not being a breeder judge, it would have been a concern to some of the membership. Suffice to say, I found the invitation truly humbling.
I should preface my remarks, that not being a breeder judge I may tend to look at the breed and exhibits with a different eye. While judging, the total picture I see in front of me, is of the most importance.
The overall quality of the entries impressed me. Although I didn't see any common recurring faults there were the odd poor toplines, poor rears and fronts etc. Each minor fault however, was offset by many good points on the same exhibit.
Conditioning was my major concern. Several dogs were soft and as a result had to work to move, despite having good structure. The "apple rear" called for in the standard was missing on some of the exhibits.
Both my best of breed dog and best of opposite sex excelled in movement. They floated effortlessly around the ring. The puppy classes held great promise for the future of the breed.
Once again, my sincere thanks for the invitation.

By Mr Robert Rowbotham